Minora's Patchwork Art was a culmination of two artists' work Minora and Jade Luke
Now it is entirely the work of Jade Luke also known as Hotaru. WhyHotaru? It means firely and in its own country is the symbol of a delicate yet strong soul and a beacon of hope in the darkness. It is there to remind Jade to never give up and that even one little firefly can bring hope and light to the darkest of depths.

Currently Jade is uploading mostly cartoons, but it is always changing and all styles are available for commisdions upon request.

Left of this bio
Please help. The money goes toward supplies for the Christmas tree I am making for my local children's hospital
If I raise enough I will also start gathering funds to pay for Jade's physical therapy, but that is a long ways away.

About Jade Luke
Currently Jade is responsible for what you see around the site.
Jade has been physically ill since birth, and has battled a tall number of physical illnesses, never getting completely better. Although she has experienced pain every moment of her life, Jade is a generally happy person. Jade has used drawing as a method of pain management since she was a small child, and in doing such has drawn virtually every style of art known to man. Currently she focuses on a generic cartoon style, her own "Tea" style cartoons, the little known Big eye art and the occasional voodoo style piece. Although she has always loved to draw, she loathes coloring. Colored pieces are very rare, making much of her art look unprofessional.

Jade's constant illness makes work very hard to come by so she is currently offering commissions. Much of her art is hindered by a degenerative neurological/muscular disease which has cost her the use of both wrists and causes random loss of muscle control and neurological tics throughout the rest of her body. Despite how it sounds, Jade functions slightly lower than an average person most(60-70%) of the time. Jade's illnesses are often cyclical and get better and worse rather randomly.

Jade was lucky to receive a wish from Make-A-Wish several years ago and offers thanks to everyone who has made her life worthwhile.




Please do not edit my work or claim it as your own. No selling my art in any way. Commissions are for your use, but not resellable. Read my commission agreement for more information


While fun, these tests are inaccurate. Please stop thinking that they are proof of your intelligence and just use them for fun/entertaiment.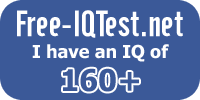 Favourite genre of music: Rock-H
Favourite photographer: Zemotion-M
MP3 player of choice: Ipod Classic-H Ipod nano-M
Shell of choice: Ammonite-H